Through its subsidiary company CANVIT s.r.o., Czech pet food producer VAFO PRAHA has purchased all activities of the pet food division of Trouw Nutrition Biofaktory s.r.o. The company possesses a sales and production assortment of vitamin supplements and food for dogs, cats, and horses under the brand names CANVIT, Nutri Can, Nutri Horse, and PAVO, plus Nutri Mix products for pigeons, exotic birds, and terrarium animals. All these products are strong, renowned brands in their categories on the Czech market. VAFO PRAHA is thus expanding its portfolio to include specialized pet foods, and will continue to increase its focus on caring for animals' health through nutrition.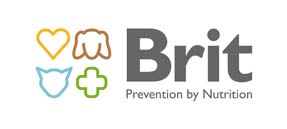 The pet food division of Trouw Nutrition Biofaktory is a producer and distributor of specific supplementary pet foods and complete pet foods for dogs, cats, horses, pigeons, and exotic animals. "We are convinced that Trouw Nutrition Biofaktory's production know-how and assortment will be an ideal addition to our existing portfolio of products," says VAFO PRAHA's owner Pavel Bouška. In his view, combining the production capacities and expert knowledge of the team at Trouw Nutrition Biofaktory's pet division with the strong background offered by the Brit brand will benefit both company's customers. VAFO PRAHA will grow by seven employees and gains additional know-how in the production and sale of vitamins and nutritional supplements for dogs and cats. At the same time, the company is newly entering the pet food, vitamin and supplement segment for horses and other small animals.
VAFO PRAHA s.r.o. is a Czech producer of premium and super-premium pet food, snacks, and supplements for dogs, cats, rodents, rabbits, fish, and exotic animals. Brit brand products are distributed to 55 countries throughout Europe and the world. In the Czech Republic, the Brit brand is a market leader in the area of pet food. The merger with the Trouw Nutrition Biofaktory division is VAFO PRAHA's second acquisition within a short period of time. Most recently, the company expanded its production capacity to include TROPE a.s., which specializes in the production of supplements for dogs and food for rodents and aquarium fish.
Brit – VAFO PRAHA s.r.o.
Web: www.brit-petfood.com
Facebook: www.fb.com/britcare
VAFO PRAHA s.r.o. is a Czech pet food producer – a family run business which has been focused on the development, production, and distribution of pet food since 1994. The company represents the Brit brand in 55 countries throughout the world. The development and production of the Brit pet food brand is based on long-term experience with and knowledge of healthy dog and cat nutrition with maximum respect to a pet's health and well-being. The professionals responsible for the development of the Brit pet food brand are breeders and dog owners. Brit has been cooperating closely with professionals from the industry with the aim of producing pet food that will meet even the most discriminating demands on quality.
Datum vydání
Název
Stáhnout DOC
Stáhnout ZIP
15/5/2014
Brit – Press release
DOC
–
15/5/2014
Brit – logo
–
ZIP